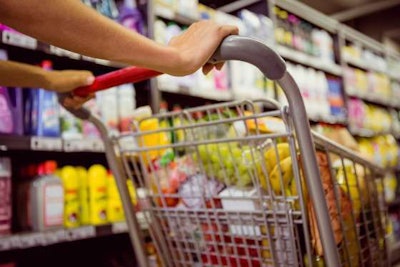 Whether you're a local driver or over the road, grocery shopping probably consumes a large part of your personal budget. Cooking your own meals while on the road may be cheaper than eating out, but food can still be costly at the supermarket.
Apply these five tips to your next grocery trip to help you save some money.
1. Have a strategy
Know what you already have and plan your meals based on what's on sale. You may not know where you'll end up each day, but once you find out you can look up the ad papers for local stores online to see what discounts and sales are happening. Use those to plan your meals, instead of planning your meals first then shopping for them.
2. Download coupons
Coupons are widely available online and many no longer require printing. You can pull up the coupon barcode on your phone. Target, for instance, has the Cartwheel app which lets you clip a certain number of coupons. You present the barcode to the cashier, they scan it and your discounts are automatically applied. Check to see what coupon apps the stores you're visiting may use.
3. Don't go when you're hungry and use a smaller shopping cart
If you go grocery shopping when you're hungry, you're more inclined to splurge. Similarly, you'll feel more freedom to fill up a larger cart if you use one. When possible, grab a smaller cart or even a hand basket. The smaller space limits what you can grab, so you'll be more likely to stay focused on what you came for.
4. Buy produce when it's in season
Produce that's in season is available at a cheaper price than produce that's not. Stock up on your favorite fruits while they're in season and freeze them for later use. The United States Department of Agriculture has an online chart you can use to track when certain produce is in season.
5. Stock up on what you know you'll use when it's on sale
If you find a great sale or coupon for a favorite food or snack that you regularly use, stock up while the deal is available. If you know you're going to use it, then it's not a waste to buy it in bulk while it's cheaper.