"Relax," they say.
"Slow down," they say.
"Don't sweat the small stuff," they say.
"Yeah, right," you reply.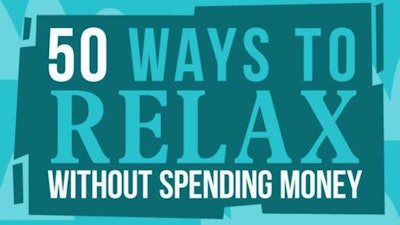 "Read this," we say.
Being on the road and on the move all day for most of your days often means relaxation takes a backseat to productivity and playing your version of "Beat The Clock." And, if you're like many folks, relaxing sometimes is just not in the family budget.
Here are a few ways — you have to pick and choose since they may not truck driver-specific or even applicable to life on the road — you can sneak a little relaxation into your everyday routine.
Even more helpful are some of the tips on how to avoid behaviors that undermine your ability to relax.