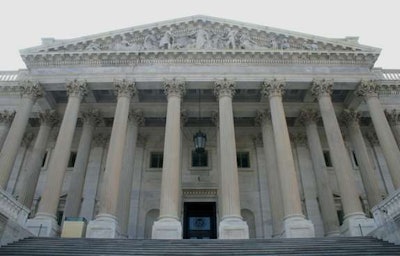 A bill has been introduced in the U.S. House to require the Federal Motor Carrier Safety Administration (FMCSA) to remove from public view the carrier rankings and scores produced in the agency's Compliance, Safety, Accountability (CSA) program's Safety Measurement System from public view.
Congressman Lou Barletta (R-Pa.) introduced the legislation recently, and it was referred to the House's Transportation and Infrastructure Committee.
The public nature of the CSA scores has been one of the industry's chief concerns, given that shippers, customers and other third parties could use the scores against carriers, despite the data and ranking problems that have plagued the program since its 2011 inception.
A bevy of trucking groups in recent weeks have sent petitions to Department of Transportation head Anthony Foxx asking him to remove the scores from public view, given their poor performance at measuring carriers' crash risk and, thus, misconceptions by third-party groups who use the rankings to make judgments about carriers.
Barletta's Safer Trucks and Buses Act would direct the agency to remove the scores from public view and requires the agency to submit to Congress a plan for improving CSA and a timeline for implementation.
"As a father of four daughters, I worry every day about the safety of my girls, and I strongly believe that unsafe vehicles should not be on the road," Barletta said. "Unfortunately, companies across the country and in Pennsylvania are being unfairly misrepresented by their safety scores, causing economically devastating impacts to these bus and truck companies, many of which are small businesses."
The American Trucking Associations, the Owner-Operator Independent Drivers Association and the National Association of Small Trucking Companies have voiced support for the bill.
For the bill to become law, it must be passed by both the House and the Senate and signed by the president.