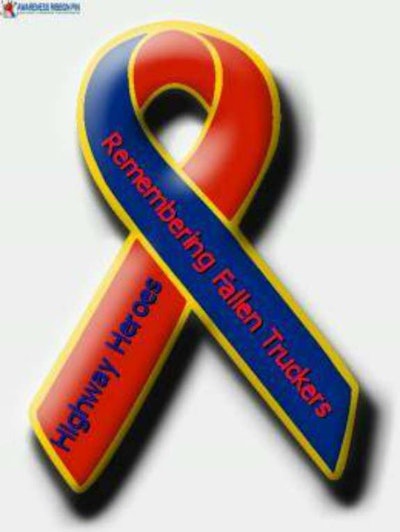 You'll likely recall my post about this event last year. Spearheaded by driver and Remembering Fallen Truckers founder Dave Lippert, the both on- and off-line event is intended to honor and remember "all our fellow drivers and families," according to its main online hub on Facebook.
In the absence of a nationally-sanctioned memorial day for drivers, Nov. 22, says RFT, is "set aside to let family and friends know a grateful nation wishes to extend prayers and condolences to each person affected by the loss of that special loved one, who dedicated so much to keep their family's needs met, keep the nation working, and keep the flow of the economy moving."
At 1200 hours local time on Nov. 22 across the nation, Lippert and organizers request, "give the ol' air horn a tug … in honor and remembrance of our fellow whiteline followers."
Find more about the day and overall effort in this post from last year.