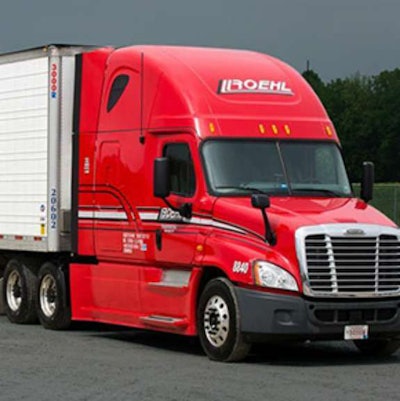 Roehl Transport has been honored with a 2014 SmartWay® Excellence Award by the U.S. Environmental Protection Agency (EPA) for environmental performance and energy efficiency.
"We've grown to over 2,500 employees with over 2,000 trucks and over 5,000 trailers," said Greg Koepel, Roehl Transport vice president. "We continually seek out and implement power and waste reduction technologies and techniques. Our initiatives extend well beyond our equipment to our facilities and teammates, too," he added."
The SmartWay Program, a public-private partnership between the EPA and transportation-related companies to encourage businesses to move goods in the cleanest, most energy-efficient way possible, while protecting public health and reducing the impacts of climate change.
Roehl, based in Marshfield, Wisc., recently invested in a GAIN Compressed Natural Gas (CNG) Fueling Station adjacent to the company's Chicago Area Terminal. The station is a partnership between Roehl Transport, U.S. Oil and H.M.D. Trucking. Roehl operates several CNG trucks.