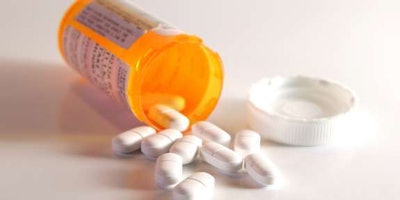 Two advisory committees to the Federal Motor Carrier Safety Administration (FMCSA) have recommended that the agency require that primary care or other treating physicians of drivers fill out a questionnaire when use of Schedule II drugs by drivers is known or suspected.
The questionnaire would be used by driver medical examiners when determining whether drivers are fit to receive medical certification to drive.
FMCSA's Medical Review Board and its Motor Carrier Safety Advisory Committee met jointly Monday to discuss Schedule II drugs (like pain killers), their use by drivers and their impact on driver safety. The questionnaire recommendation stemmed from a vote by board members, with only few members dissenting.
The MRB did not recommend that the agency rescind its rules allowing use of the drugs by drivers if they are prescribed by licensed medical practitioners.
At issue is growing concern in the medical community over the use of opioids to treat chronic pain, a particularly large issue in the U.S., said Dr. Mitchell Garber, a member of a Medical Expert Panel that recently revisited the subject for FMCSA. "If you go to the dentist and say, 'this tooth is killing me,' you will get hydrocodone."
Recent studies done in Europe on use of opioids shows moderately reliable evidence that "licit use…increases the risk of a CMV crash," said Katherine Fiedler of research organization Acclaro.
Drugs in the opioid category include things like codeine, hydrocodone, oxycodone, fentanyl and others.
Supporters of adoption of the questionnaire say it will add a layer of accountability within the prescription system and will give examiners a clear way to meet requirements of FMCSA's Schedule II exception.
Those who opposed it, like Brian Morris of AllOne Health Resources, said the form could open examiners up to lawsuits.
Other recommendations made by MRB Monday include:
*Drivers who are qualified to drive but use prescription Schedule II drugs should be required to renew their medical certification on a yearly basis, rather than every two years.
*Medical examiners should consider whether the medical reason requiring the narcotics use is itself a disqualifying condition.
*Drivers should not be under the influence of Schedule II narcotics while driving.
*Drivers who use Schedule II drugs while off duty must not use the narcotic for a minimum of 8 hours (for short-acting narcotics) or 12 hours (for long-acting narcotics) before resuming safety-sensitive duties like driving.
*Medical examiners should consider disqualifying drivers for using other impairing or habit-forming drugs when used in combination with a Schedule II drug.