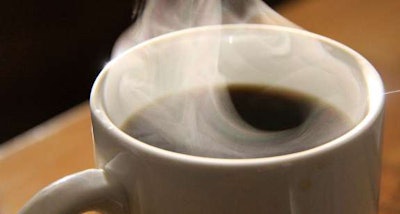 Pilot Flying J will donate 10 percent of its proceeds from the sale of coffee and other hot beverages on Veterans Day Tuesday to the Fisher House Foundation.
Fisher House Foundation operates a network of comfort homes where military and veterans' families can stay at no cost while a loved one is receiving treatment and specialized medical care. These homes are located at major military and Veterans Affairs medical centers nationwide, close to the medical center or hospital they serve.
Any purchase of a hot beverage, including cups of coffee, cappuccino, hot chocolate and hot tea, made on Tuesday, Nov. 11, will count toward the donation. Purchases may be made at any Pilot Travel Center or Flying J Travel Plaza across the company's North American network of more than 650 stores.
"It's a privilege to be able to give back to the men and women who have served our country," said Jim Haslam, Pilot Flying J founder and chairman. "As an Army veteran myself, I understand and appreciate the sacrifices these heroes have made. Pilot Flying J is proud to be able to support them and their families through this donation to the Fisher House Foundation."
Fisher House Foundation also operates the Hero Miles Program, using donated frequent flyer miles to bring family members to the bedside of injured service members, as well as the Hotels for Heroes program using donated hotel points to allow family members to stay at hotels near medical centers without charge. The foundation also manages a grant program that supports other military charities and scholarship funds for military children, spouses and children of fallen and disabled veterans.
[gtbutton link="http://www.truckersnews.com/veterans/"]See Truckers Who Are Veterans![/gtbutton]