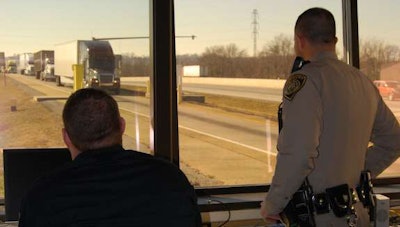 The Commercial Vehicle Safety Alliance (CVSA) has become the latest industry group to request that the Federal Motor Carrier Safety Administration (FMCSA) remove from public view the scores from its Compliance, Safety, Accountability (CSA) program's Safety Measurement System.
CVSA, which represents a partnership between industry and enforcement groups, sent its request letter to the Department of Transportation head Anthony Foxx on Nov. 14.
CVSA says in the letter it endorses CSA as an enforcement tool — a way for FMCSA to prioritize motor carriers for intervention — but the program is not a good way to accurately assess carriers' future crash risk, CVSA says.
"CVSA feels strongly that law enforcement's access to SMS data must not be limited," according to the letter, signed by CVSA Executive Director Stephen Keppler. "Until these improvements are made, however, CVSA echoes stakeholders' call to remove SMS scores from public view."
Two coalitions of industry stakeholders in recent months have petitioned FMCSA to remove the scores from public view. Multiple government reports have also found problems in the agency's data and its ability to measure crash risk with CSA.
The House also introduced a bill in September that would pull the scores from public view and require the agency to shore up its scoring problems.