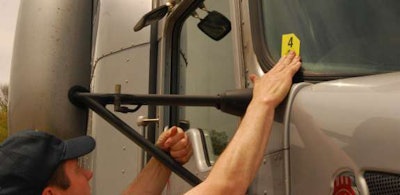 The Commercial Vehicle Safety Alliance recently added its voice to the chorus of those telling the federal government that Compliance, Safety, Accountability Safety Measurement System scores ought not to be in public view on the Federal Motor Carrier Safety Administration's website.
But, recently, some readers weighed in with a different view over at our sister website and publication, Overdrive.
One said: "All the arguments about looking into a companies scores are valid. These "scores" could give valuable information to drivers searching for work or shippers looking to move freight. But these "scores" need to be accurate."
Check out what drivers and others are saying on the topic.
Use the "Comments" section below to voice your opinion.