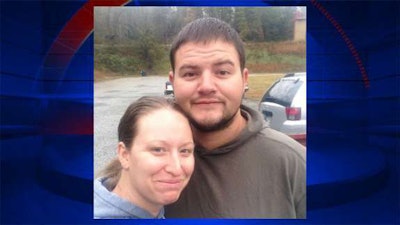 The widow of a truck driver murdered in Detroit last summer has given birth to the daughter with whom she was pregnant at the time of her husband's death.
MacKenzie Albury Boeglin Friday morning to Ashley Bogelin. The child weighed 7 lbs. 1 oz.
The child's mother told local media her daughter is the "spitting image" of her late father.
Michael Boeglin, a 31-year-old driver from Ferdinand, Ind. was shot several times while parked at night and waiting to pick up a load at a steel plant in Detroit June 27. His truck was also set on fire.
Boeglin's death focused attention on the shortage of safe parking for trucks. It also was connected to an online petition drive to create federal "right to carry" legislation that would allow permits for truckers to legally carry handguns for personal and load protection.
Boeglin was driving for Mawson & Mawson of Langhorne, Penn. at the time of his death.
Local media reports Detroit police are working on a new lead but still have no suspects and no arrests have been made in connection with Boeglin's murder.