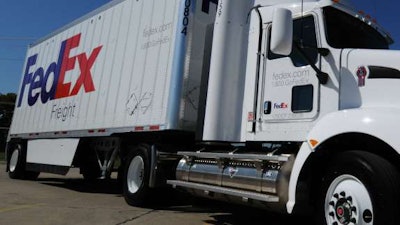 FedEx Freight says drivers at its Louisville, Ky., hub elected last week against joining the Teamsters union, according to a Nov. 26 announcement from the company.
FedEx also said in the announcement that the Teamsters withdrew petitions on the eve of the elections at FedEx hubs in Middletown, Pa., South Newark, N.J., and Richmond, Va. The Teamsters withdrew the petitions because it "knew it would lose the vote in those locations," FedEx says.
Vote totals for the Louisville hub were not available.
The Louisville vote was the latest chapter in the Teamsters' recent run at the parcel carrier giant.
Three FedEx terminals have voted to join the union, while three others, including Louisville, have voted to reject joining the union.
"This pattern of union defeats and withdrawals supports our belief that the vast majority of our drivers do not want union interference," said FedEx Freight COO Pat Reed. "We look forward to working with the team members at all service centers to maintain positive lines of communication and continue providing excellent service to our customers."