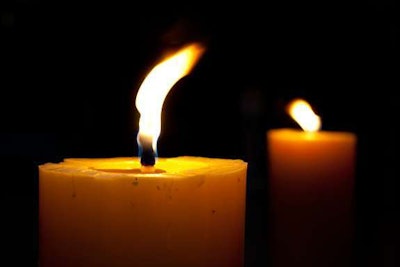 Two men familiar to the American trucking industry have died.
Industry advocate Mike Pennington passed away suddenly Friday (Dec. 5) evening after suffering an apparent heart attack. He was 64.
Rob Richardson, a cast member during all five seasons of CMT's Trick My Truck, died Sunday night (Dec. 7) of an apparent heart attack at his home in Webb City, Missouri. He was 41.
Pennington, who had more than 40 years in trucking, supported the American Trucking Association (ATA) and the trucking industry through his work at Meritor, work in the media and with the Allied Committee for the Trucking Industry (ACT I).
"Mike was immediate past president of ACT I and Vice Chairman of the ATA Communications & Image Policy Committee," ATA chairman Bill Graves said in an email announcing news of Pennington's passing. "He worked tirelessly for both groups, as well as the numerous other industry organizations he was involved with. Mike will be remembered for his love of the trucking industry, his incredible work ethic, his influence, generosity and passion for people."
Nicknamed "Hotwire," Richardson owned Rob's Audio Solutions, an automotive customizing shop in Joplin, Missouri. He was considered one of the best audio installers in the nation.