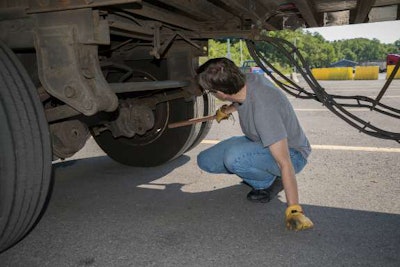 A federal rule to eliminate the requirement that drivers submit a Driver Vehicle Inspection Report (DVIR) will go into effect Dec. 18, the Federal Motor Carrier Safety Administration (FMCSA) announced today. The rule cleared the White House's Office of Management and Budget this week, paving the way for its publication.
FMCSA published the proposed rule last August, and the Final Rule was sent to the OMB earlier this year for approval before its publication.
FMCSA says the rule will save the trucking industry $1.7 billion annually, based mostly on time and paperwork costs.
The rule keeps in place the requirement that drivers perform both a pre- and post-trip inspection of their truck and trailer. But if no defects are found, those DVIRs will no longer have to be filed with regulators.
FMCSA says 95 percent of DVIR reports submitted have no defects. Removing the requirement that they're submitted will help it better focus on the 5 percent of reports that do have defects, the agency says.