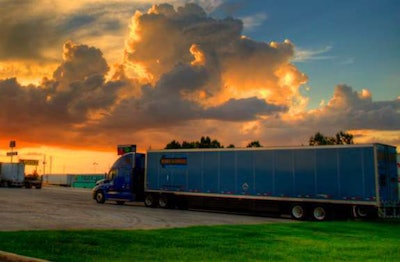 The suspension of parts of the 2013 hours-of-service (HOS) rule moved a step closer to fruition late Thursday night, as the U.S. House cleared the spending bill that includes language to halt enforcement of some HOS provisions at least until September of next year.
The Senate is expected to take up the bill today. It has until Saturday night to pass the bill and avoid a government shutdown. Most Senate watchers expect it to pass.
The $1.1 trillion bill, which funds most of the government through the 2015 fiscal year, cleared the House by a vote of 219-206 Thursday night.
The bill includes provisions that strips funding from enforcement of two key changes implemented in 2013 to hours-of-service regulations for truck operators.
First, it removes the requirement that drivers' 34-hour restarts include two 1 a.m. to 5 a.m. periods. Second, it removes the one-per-week limit of the restart's use.It also requires FMCSA to produce a study to show how the restart provisions improve safety. The stay of enforcement of the rules will end after Sept. 30, 2015, and after FMCSA provides its report justifying the rules.
Both chambers of Congress passed a stopgap spending measure Thursday to avoid a government shutdown, which would have started at midnight Thursday, had legislators not acted. The two-day spending bill gives the Senate until midnight Saturday to pass the omnibus bill to avoid a shutdown.