Driving through or heading to Maryland any time soon?
If so, be wary of folks on exit ramps claiming to have car trouble: they most likely are scam artists.
Maryland State Police warn motorists about individuals flagging down drivers at interstate exit ramps requesting money.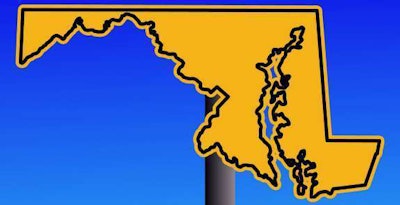 A statement issued by the cops earlier this week explains:
"The suspects are pretending their vehicles are disabled, flagging down passing motorists on exit ramps and asking for money. In exchange for the money and services given to the scam artist, they are giving fake jewelry in return. These incidents are causing major traffic delays and in some instances, crashes on the ramps. The incidents have been reported to the Maryland State Police in Prince George's County, Montgomery County, Harford County, Howard County, Anne Arundel County and Allegany County, Maryland.
"Maryland State Police Golden Ring Barrack troopers have arrested two suspects over the past weekend in Baltimore County. The suspects are identified as Aron Miclescu, 29 and Constantin Stan, both from Baltimore. They have been charged with criminal disorderly conduct, reckless endangerment, disturbing the peace by obstructing traffic, walking on highway, parking vehicle on highway shoulder. Additional charges may be forthcoming after review by the Baltimore County State's Attorney's Office."
Police believe similar types of scams have occurred elsewhere.