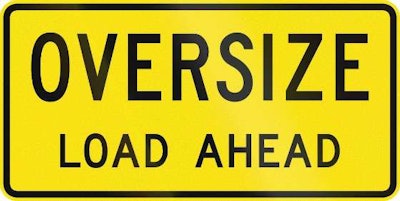 If you're planning to travel I-24 tonight, you may want to re-evaluate your route. A Landstar-leased truck will haul a large mobile lift platform eastbound overnight.
The load will be accompanied by Tennessee Highway Patrol units as it makes its way through the state. It will cross into Tennessee from Kentucky and will detour around Nashville via Briley Parkway eastbound, then re-enter I-24 via I-40 westbound. It will take I-24 to I-74 to Georgia.
The load's maximum speed is 60 mph and it will take up two lanes. It's dimensions are 100 feet long, 24 feet and six inches wide and it weighs 158,000 pounds.
Tennessee Department of Transportation will monitor the load from its regional offices in Nashville and Chattanooga. It will use overhead message signs and portable message boards to alert other drivers along the route.
Drivers can track the load's movement through Tennessee on TDOT traffic cameras and track possible congestion online.