A veteran North Carolina company driver is the latest to be recognized for his on-the-job heroics.
Carl Debehnke, of Newport, North Carolina, has been named a Highway Angel by the Truckload Carriers Association. He is being recognized for assisting an elderly man after he was involved in a rollover accident.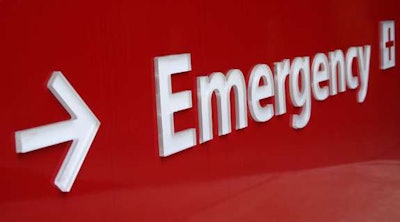 Debehnke, who drives for Best Dedicated, LLC of Kernersville, North Carolina, was westbound on Interstate 74, near Greensburg, Indiana Aug. 3. In the distance, he saw an eastbound van cross the median and flip over, coming to rest on its roof.
Debehnke stopped his truck and ran over to the van to see if anyone was hurt. Inside, he saw an elderly man lying on his stomach, still strapped in his seatbelt. He then went to the passenger side of the van and crawled through the sliding door. Using his military training, Debehnke checked the man's vital signs and loosened the seatbelt, as much as he could, to help relieve pressure from the man's shoulder.
"I kept talking to him to keep him awake and alert until help arrived," said Debehnke.
When assistance arrived at the scene, Debehnke gave them a thorough account of what happened. Later, the Decatur County Sherriff's Department called Best Dedicated and complimented the company on how well Debehnke had handled the situation.
Debehnke was able to find out from the elderly man's family that he was going to make a full recovery.
Debehnke has been driving for 28 years and is no stranger to helping at accidents scenes.
"I have stopped at lots of accidents over the years. I learned first aid in the military so I try to help when I can," he said.
For his willingness to help, TCA has presented Debehnke with a certificate, patch, lapel pin, and truck decal. Best Dedicated, LLC also received a certificate acknowledging Debehnke as a Highway Angel.
EpicVue sponsors TCA's Highway Angel program.