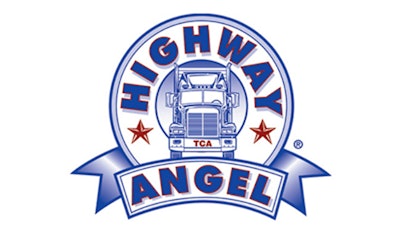 A Canadian truck driver has been honored for helping two other drivers at the scene of an accident.
Taljinder Sohi, who drives for for Bison Transport of Manitoba, Canada, has been named a Highway Angel by the Truckload Carriers Association for helping two drivers whose truck jackknifed in British Columbia, Canada.
In the early morning of May 6, 2016, Sohi left brake check and began heading southbound on Highway 5, just north of Merritt, British Columbia. A fellow driver passed Sohi while they were leaving brake check. A few minutes down the highway, Sohi witnessed the other tractor-trailer start to lose control while going around a slight corner. The truck swerved into the northbound lane, then wrenched back towards the median and jackknifed.
Sohi pulled his truck over to the shoulder and ran to check on the driver. When he arrived at the jackknifed truck he found the driver in shock.
"I saw that fuel was leaking out of his truck and I told him to turn the truck off, but he was in shock and didn't realize what was going on," said Sohi. He climbed into the truck and turned it off. Sohi asked the driver if there was anyone else in the truck and the driver told him his team driver was in the sleeper. He found the other driver unharmed. Sohi helped both drivers out of the truck, called 911, and stayed on-site until help arrived.
Sohi, who has been driving for eight years, said that driving runs in his family. His father was also a truck driver.
When asked about his willingness to help, Sohi said, "I know if I stop and help then maybe one day if I need help someone will do the same for me."
This is not the first time Sohi has stepped in to help at the scene of an accident. He previously pulled a man from a roll-over accident.
For his willingness to help, TCA has presented Sohi with a certificate, patch, lapel pin, and truck decals. Bison Transport has also received a certificate acknowledging Sohi as a Highway Angel.
EpicVue sponsors TCA's Highway Angel program.