National Tank Truck Carriers has named eight drivers as champion finalists in its Professional Tank Truck Driver of the Year Award contest.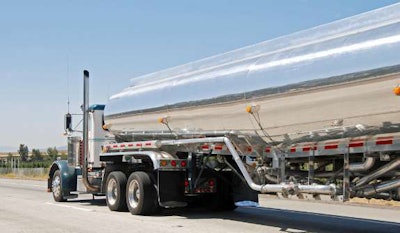 The 2016-17 finalists are:
Todd Stine, Carbon Express Inc, Wharton New Jersey
Rayvon Truitt, Eagle Transport Corporation, Rocky Mount, North Carolina
Dennis Lathrom, Foodliner Inc, Dubuque, Iowa
Brian Jennings, Grammer Industries Inc, Columbus, Indiana
Robert Black, K-Limited Carrier Ltd, Toledo, Ohio
Stephen Sorenson, Quality Carriers Inc, Tampa
Kelly Lien, Solar Transport, West Des Moines, Iowa
Daniel Byars, United Petroleum Transports, Oklahoma City
NTTC member Baldwin & Lyons Inc, and its subsidiary Protective Insurance Company, is the official sponsor of the Professional Tank Truck Driver of the Year program.
The Champions will now move forward to the final round of the selection process, which will be held Jan. 24 in Arlington, Virginia. A panel of industry officials will judge the contestants on their knowledge of the tank truck industry, dedication to safety, ability to communicate the industry's messages, and overall safe driving record.
The 2016-2017 Professional Tank Truck Driver of the Year Grand Champion will be announced in Chicago IL at NTTC's 69th Annual Conference & Exhibits on May 1.
"The professionalism of the entire group made the judging process extremely difficult this year," said NTTC Chairman Brian Wood. "All of our applicants exemplify remarkable safety records, passion, and dedication to the tank truck industry, and they represent a great cross section of the industry given the group's geographic balance and experience in key tank truck service segments including fuel, chemicals, food, cryogenics, and dry bulk."
During the grand champion's one-year term, the winner will serve as the NTTC spokesperson for the industry and will attend NTTC events throughout the year.