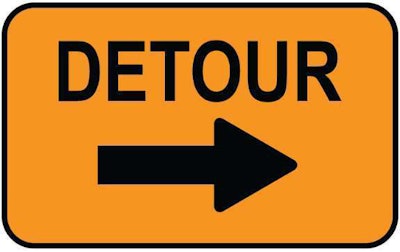 Starting Saturday, Feb. 4, southbound lanes of I-75 will be closed south of Detroit to rebuild part of the bridge over the Rouge River. The $165 million project includes repairs and/or replacement of several other bridges along I-75.
The northbound lanes of I-75 will remain open at all times during construction.
However, there will be detours for those traveling south. The posted detour for commercial vehicles will include southbound I-75 to westbound I-96, then southbound I-275 to southbound I-75 in Monroe.
Drivers will see warning signs posted in advance of the project saying, "South 75 exit 45 to 37 will close in early 2017."
You can find more details and keep track of the project on MDOT's website.