A recent poll by ABC News and The Washington Post found the majority of Americans are opposed to the creation of toll roads in return for private investment in infrastructure projects.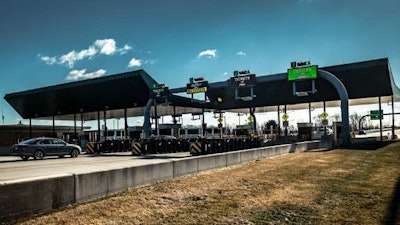 The Post's Dr. Gridlock column reports that 66 percent of those surveyed said they oppose a plan that would grant $140 billion in tax credits to private investors who agreed to fund roads, bridges and other infrastructure projects in return for the right to impose tolls.
President Donald Trump has said he will propose a $1 trillion infrastructure spending plan that would be primarily supported by private investment and not federal spending. Trump's proposal came up during the recent conformation hearing for Secretary of Transportation Elaine Chao.
Twenty-nine percent of the 1,005 people surveyed said they supported the plan when asked:
There is a proposal to offer nearly 140 billion dollars in tax cuts for private companies if they pay to build new roads, bridges and transportation projects. The companies then could charge tolls for people to use these roads, bridges and transportation. Do you support or oppose this proposal? Do you feel that way strongly or somewhat?