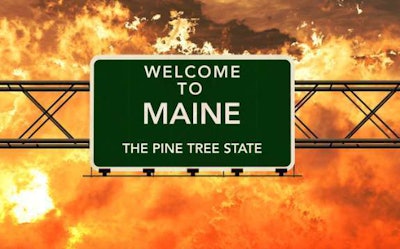 Maine is the latest state to invoke a weather-related emergency declaration suspending hours-of-service regulations temporarily.
Maine Gov. Paul LePage Tuesday issued an emergency declaration as a result of heavy snow storms, suspending hours-of-service regulations for truckers delivering residential and business heating fuels in the state.
Maine's suspension of hours regulations is effective through Feb. 28, according to the declaration.
In California, officials have reduced an evacuation order to a warning, allowing nearly 200,000 residents to return to their homes in the vicinity of the Oroville.