Green Bay, Wisconsin-based Schneider has been awarded the EPA SmartWay Excellence Award for the seventh time.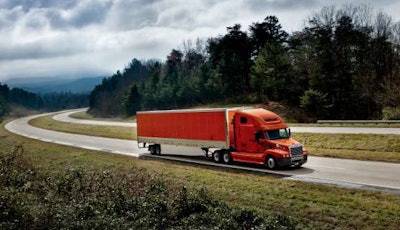 Presented by the federal Environmental Protection Agency, the award recognizes Schneider's leadership in freight supply chain energy and environmental performance. The award is the EPA's highest recognition for organizations that reduce the environmental impacts of the freight sector and is reserved for the top 2 percent of SmartWay's 3,000 members.
"We have a long history of sustainability and energy conservation– we've been green almost as long as we've been orange," explains Steve Matheys, Schneider's executive vice president and chief administrative officer. "Operating an energy-efficient fleet makes good sense for our customers, our business and the environment, which is why Schneider continues to invests millions of dollars annually into testing and implementing green technologies."
According to a statement from the company, since the program began in 2004, Schneider and other SmartWay partners have saved a total of 170.3 million barrels of oil and $24.9 billion in fuel costs, while reducing carbon dioxide by 72.8 million metric tons, particulate matter by 59,000 tons and nitrogen oxide by 1,458,000 tons.