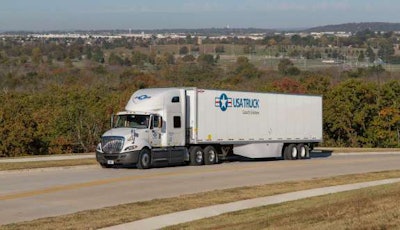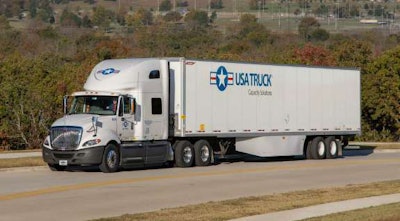 USA Truck Inc. which is headquartered in Van Buren, Arkansas, was recognized by Lowe's Home Improvement for outstanding service performance in freight transportation recently.
Lowe's recognized the company with its 2016 Gold Carrier Award.
"This recognition is a welcome validation of our strategy for success," said USA Truck President and CEO James D. Reed."With an emphasis on customer care and safe operations, USA Truck team members have redoubled their efforts to exceed expectations with renewed dedication to customer service and a shared commitment to innovative solutions."
USA Truck was also one of several companies honored by Walmart Transportation. It received the 2016 Carrier of the Year General Merchandise Platinum Award.
"Walmart and Lowe's set the bar extremely high when it comes to freight transportation standards," said Read. "So, it is especially gratifying to have our services recognized as among the best available. This is clear confirmation that customers can expect nothing less than the finest service when they choose USA Truck."