Love's Travel Stops opened its newest location Thursday, May 11 in Sinton, Texas.
The new store, located at U.S. Highway 77 and FM 1945, is Love's second travel stop along U.S. Highway 77.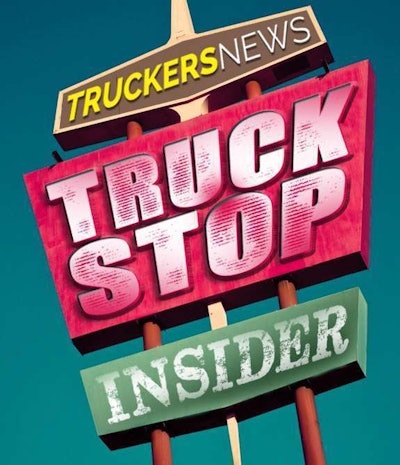 The new location is open 24/7 and features:
Chester's Chicken and McDonald's restaurants
a game room
showers
CAT scales
DEF
"The portion of U.S. Highway 77 in Sinton is a busy freight corridor that connects the coastal areas to other major cities in the state,"said Greg Love, co-CEO of Love's.
Love's has more than 420 locations in 40 states.
TA Truck Service team honored by Landstar
TravelCenters of America, operator of the TA and Petro Stopping Centers travel centers, announced their TA Truck Service facility located at the TA Robert Fernald Willington, Connecticut location won Landstar's first Inspection Site of the Year award.
Out of almost 400 Landstar providers nationwide, the TA Truck Service team in Willington was recognized as the best. This team was recognized as the top inspection shop of the second quarter of 2016, which qualified them for the inaugural Inspection Site of the Year award.
Top inspection sites notably have zero inspection and paperwork deficits identified, as well as have an outstanding level of customer service when dealing with Landstar Owner/Operators, Truck Operators and Landstar employees. Technicians are required to be approved to perform FMCSA Federal Periodic inspections with no interruption of service, perform a minimum number of 25 or more truck inspections, have no issues pertaining to company trailer inspections, preventative maintenance or repairs and have operated within the Landstar program's guidelines for the last 12 months.
The Willington inspection team includes general shop manager Joe Cortese; in-bay truck quality manager Steve Pariseau; assistant general manager Andrew Threlfall-Murch; lead truck service advisor Laurie Quarto; approved inspectors Skip Peck and Gary Brown; and truck service advisors Miranda Martin, Leianna Mcintire, Darrin Vinal, Dominic Cutaia, Victor Cunha, Ruben Denizard and Gary Glidden.
Pilot Flying J looks to be in Santa Fe
The Santa Fe Reporter says Pilot Flying J plans a new location just southwest of the new Highway 14/I-25 interchange in Santa Fe.
The new travel center is supposed to have a Wendy's, a Dunkin' Donuts and another restaurant, as well as 70 truck parking places.
"Folks in the Rancho Viejo and Turquoise Trail neighborhoods are worried about air and noise pollution, traffic and crime," says the Reporter.