A New Jersey truck driver and the man who owns the truck he was driving were arrested last week for several violations including having almost $29,000 in unpaid tolls and other fees.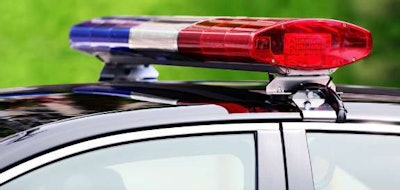 A spokesman for the Port Authority of New York and New Jersey told nj.com that police stopped Roger Lewis Jr., 49, of Jersey City, New Jersey as he was heading eastbound at the George Washington Bridge Friday, Aug. 4. Lewis reportedly was stopped after the automated sign in the EZ Pass lane indicated the toll had not been paid.
Police say Lewis produced an expired registration for the truck, and an EZ Pass transponder which showed 398 outstanding violations totaling $28,995 in tolls and fees. The license plates displayed on the truck were fraudulent, according to reports of the incident.
Lewis was charged with theft of services, tampering with public records, driving an uninsured and unregistered vehicle and using fictitious plates.
According to the website's report, the truck's owner, Ganiyu Odubanku, 49, of Arden, North Carolina was later arrested for theft of services and for an outstanding warrant.