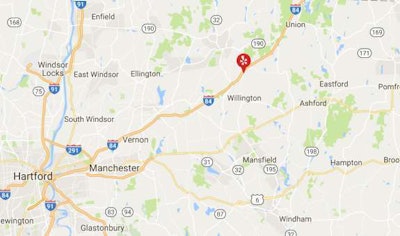 A truck stop on I-84 in Connecticut was evacuated Monday afternoon after the manager received a phone call bomb threat.
Connecticut State Police continue investigating the threat phoned into the TA Travel Center at 327 Ruby Rd. and just off Interstate 84 in Willington, around 2:45 p.m. Monday.
WFSB TV reports bomb-sniffing dogs searched the truck stop and two other buildings, which had been evacuated by state police. No bomb was found during the searches.
Business resumed at the travel center at about 4 p.m.
Anyone with information about the incident is asked to call the Connecticut State Police at 860-896-3200.