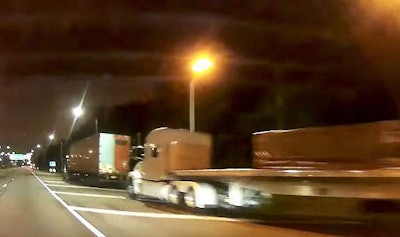 Truck parking along the shoulder of the West Shore Expressway on Staten Island, New York is attracting concern after a motorist died earlier this year after striking a truck parked there.
The Staten Island Advance reports on its website that some residents are worried about trucks parking there, claiming they are a danger to other travelers. However, it also mentions that there is a shortage of truck parking not just in metropolitan New York City, but throughout the entire state.
Police are, according to silive.com, aware of the situation:
The NYPD press office said in an emailed statement that the commanding officers of the 123rd Precinct and the highway unit responsible are aware of the issue and are working together to address the condition.