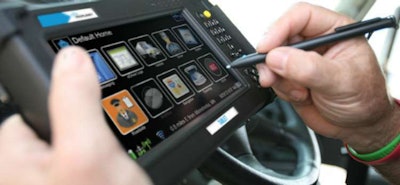 Truckers driving short-term rental trucks for eight days or fewer at a time will not be required to keep logs with an electronic logging device while in the rental due to an exemption granted to the Truck Renting and Leasing Association.
Under the terms of the exemption, drivers will still be subject to the hours-of-service rules and must maintain paper logs for the current and prior seven days, if required. Drivers must also keep a copy of the rental agreement in the truck to show law enforcement, along with a copy of the exemption notice, while operating under the exemption.
Operating under the exemption for longer than eight days will be considered a violation of the exemption and a failure to use an ELD, according to the Federal Motor Carrier Safety Administration.