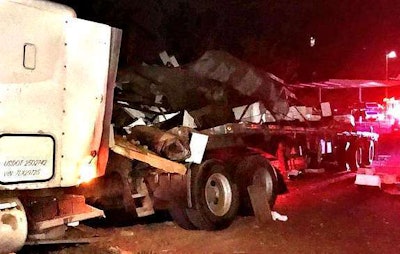 Authorities in Auburn, California northeast of Sacramento decided to euthanize an estimated one million bees Thursday after the truck carrying their hives crashed on I-80.
The Sacramento Bee reports the driver of the truck took an exit to avoid hitting traffic in the westbound lanes, but struck a dirt embankment. The crash freed some bees but dislodged the hives.
Beekeepers said the bees in the damaged hives could not be saved, so they were euthanized.
There were no reports of injuries and the truck driver was not identified.
Photo by Auburn (California) Police Department