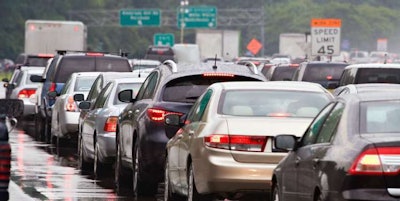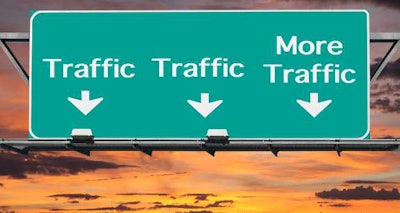 Expect traffic to be heavier than normal for starting Wednesday as a record-number of Americans travel for Thanksgiving.
AAA projects 50.9 million Americans will travel 50 miles or more away from home this Thanksgiving, a 3.3 percent increase over last year. Some 89 percent of all travelers – 45.5 million – are planning a Thanksgiving road trip, an increase of 3.2 percent over last year.
AAA expects most U.S. drivers will pay the highest Thanksgiving gas prices since 2014. This November's national average price is $2.54, which is 37 cents more than last November (1st-14th).
AAA and INRIX, a transportation analytics company, predict travel times in the most congested cities in the U.S. during the holiday week could be as much as three times longer than the optimal trip. At its peak, drivers on Chicago's interstates, for example, could see a delay of nearly 300 percent over the optimal trip.
Based on historical and recent travel trends, INRIX and AAA, predicts drivers will experience the greatest amount of congestion during the early evening – as early as Tuesday of Thanksgiving week – as commuters mix with holiday travelers.
The Thanksgiving holiday travel period is defined as Wednesday, Nov. 22 to Sunday, Nov. 26.
"A strong economy and labor market are generating rising incomes and higher consumer confidence, fueling a strong year for the travel industry, which will continue into the holiday season," said Bill Sutherland, AAA senior vice president, Travel and Publishing.