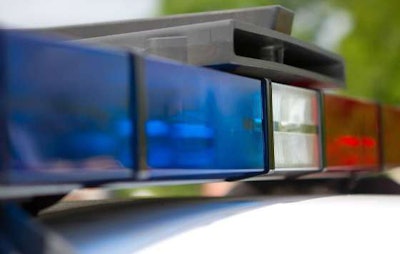 UPDATE: The driver of a truck that was struck by a train in Florida Monday has died, according the Florida Highway Patrol.
Steven Robinson, 49, was taken to Holmes Regional Medical Center where he died of injuries he received when he attempted to maneuver around the crossing arm Road just before noon Monday.
Our original story:
A Florida truck driver was injured Monday morning when the tractor-trailer he was driving was struck by a train, throwing him some 100 feet from his vehicle. He was taken to a hospital with what were called "critical injuries.
The train's driver was also injured in the collision, which occurred on U.S. 1 near Cocoa, Florida.
Florida Today quoted Florida Highway Patrol spokesman Lt. Channing Taylor, "The driver (49-year-old Steven Robinson of Lakeland) for unknown reasons decided he didn't want to wait for the train, drove around the crossing arms. And as a result, was struck by a train that was going northbound."