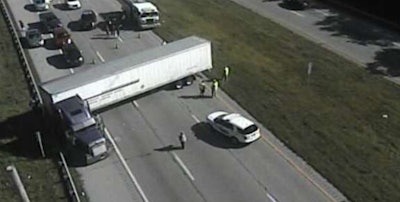 A Kentucky trucker has been sidelined by the federal government following three drug-related incidents.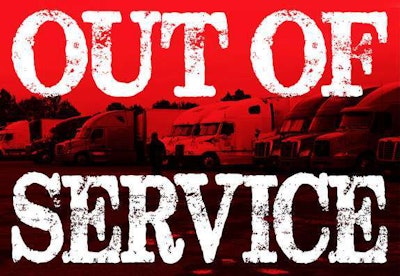 The Federal Motor Carrier Safety Administration recently declared Scotty R. Kinmon to be an imminent hazard to public safety and has ordered him not to operate any commercial motor vehicle in interstate commerce. Kinmon was served the federal order on Dec. 4, according to a statement from the FMCSA.
That statement explained:
On Aug. 18, Kinmon was operating a tractor/trailer on westbound Interstate 74 in Hamilton County, Ohio, when his vehicle slowed down to the point where it stopped and began to roll backwards. It rolled into adjacent lanes, jackknifed, striking a guardrail before coming to an uncontrolled stop across all the westbound lanes. Nearby motorists found Kinmon unresponsive in his truck cab.
Kinmon was treated for an overdose of a Schedule I controlled substance and transported to a hospital. Federal and state regulations prohibit a driver who uses a Schedule I controlled substance from operating a commercial motor vehicle.
Three days earlier, on Aug. 15, while operating a commercial vehicle in Summit County, Ohio, Kinmon was stopped by a police officer and cited for impaired driving. Kinmon failed to appear before the Ohio court on the traffic citation and an arrest warrant was issued.
In late July, police officers in Cincinnati, Ohio, responding to an emergency call, found Kinmon slumped over in the cab of his commercial vehicle. They determined Kinmon had overdosed on a Schedule I controlled substance. He was arrested and later found guilty of disorderly conduct by an Ohio court.
FMCSA's imminent hazard out-of-service order said Kinmon's continued operation of a CMV "… substantially increases the likelihood of serious injury or death to you and the motoring public if not discontinued immediately."