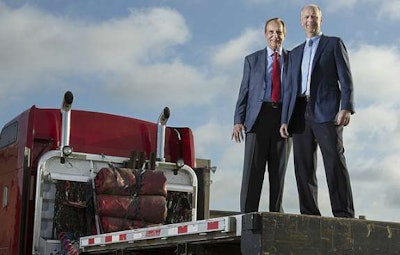 A leading flatbed and specialized transportation company based in Texas late Friday announced a change at the top of its executive ranks.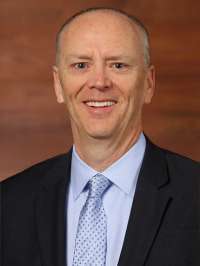 Scott Wheeler, chief financial officer of Daseke, Inc., was named the company's new president, succeeding company founder Don Daseke, who remains CEO and chairman. Wheeler will continue as Daseke's CFO.
"I first met Scott when he was the mayor of our hometown, Addison, Texas, a suburb of Dallas," said Daseke. "When I asked Scott to join Daseke I knew he was a great CFO. I soon learned he was much more. Scott has now been my business partner and confidant for years, and is a trusted leader."
Daseke said Wheeler was "the architect behind our mergers, organizational structure and critical to our success in going public." He said Wheeler is a also great leader and that the company will continue to benefit from his talents and experience in his new role.
Before joining Daseke, Wheeler served as CFO for two companies and was a managing director at a CFO consulting firm for high-growth companies. Wheeler sits on the advisory board of the College of Business – Texas A&M University-Commerce,where he earned his undergraduate degree and now serves as an adjunct professor of finance. In 2014, the Commerce, Finance and Economics Department at Texas A&M College of Business gave him the Alumni Ambassador Award, the highest honor granted to an alumnus. Wheeler received his M.B.A. from Southern Methodist University in 1985.
Combined, Daseke, Inc. companies have more than 5,200 tractors, more than 11,000 flatbed and specialized trailers, and a million-plus square feet of industrial warehouse space.