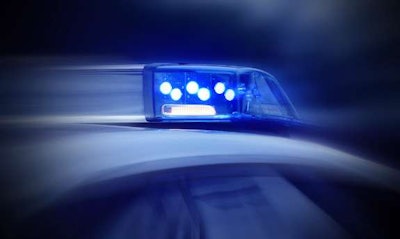 A truck driver was robbed at gunpoint early Feb. 12 while parked in what authorities called "an unofficial overflow lot" behind a gas station off I-75 in West Jackson, Georgia southeast of Atlanta.
Investigators for the Butts County Sheriff's Department said two men entered the truck and held the driver, who had been sleeping, at gunpoint. The driver is said to have surrendered his wallet, cell phone, and debit card PIN. The thieves later used his debit card to make two withdrawals totaling $900, according to police.
According to FOX 5 News, the sheriff's say the driver who was robbed is from South Carolina and was not injured.
Authorities are looking for two men who are said to have left the scene in a 2015 Kiva Sportage SUV. The pair was caught on a surveillance camera at a QuikTrip in Locust Grove near the site of the robbery.