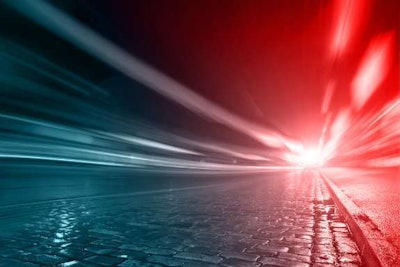 A truck driver suffered multiple injuries when a man leapt off an Interstate 80 overpass in Nebraska and crashed through the windshield of a semi in an apparent suicide last week.
The Lancaster County Sheriff's Office told the Nebraska Radio Network a 32-year-old man jumped off the 84th Street bridge on I-80 in Lincoln Friday, Feb. 9, evening.
Authorities said the man had sent a suicidal-type text message earlier in the day.
The victim reportedly jumped from the overpass and landed on the windshield of the truck, which was eastbound on I-80. Police said the impact caused the truck to veer off into a ditch and hit a fence.
The truck driver, who was not identified by authorities, suffered facial fractures and a broken sternum.