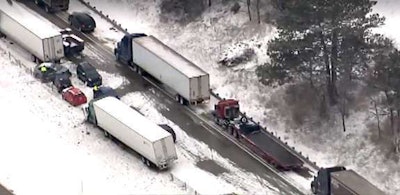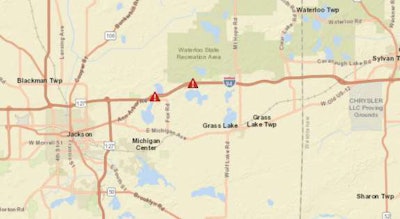 Michigan State Police today say several dozen vehicles including numerous tractor-trailers were involved in two separate weather-related pileups in Jackson County on I-94 west of Detroit. One crash occurred in the westbound lanes and the other in eastbound lanes.
Mlive.com reports the mishap began when a tractor-trailer jackknifed.
Traffic in both directions was stopped as of 10:30 a.m., according to the Jackson County Sheriff's Department.
No injury were reported in numerous media reports thus far.