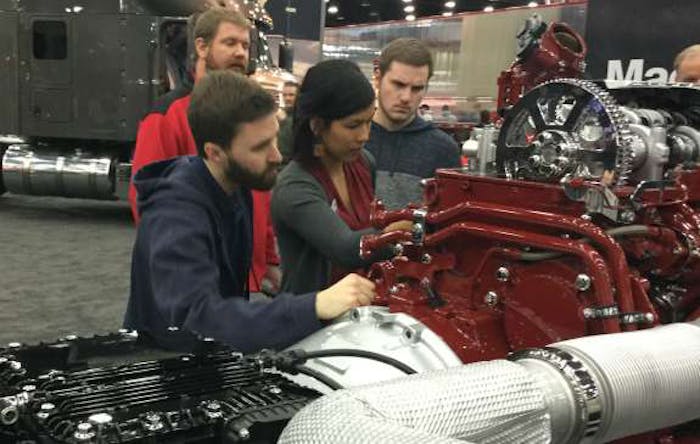 The Mid-America Trucking Show is nothing if not eclectic. If it has to do with truckers and truckers, it's at MATS, which runs through this afternoon in the Kentucky Expo Center in Louisville. Guests at the trucker parking area at Papa John's Cardinal Stadium had the opportunity to enjoy free hot chocolate and dine at the 'Cause We Can Cafe. Folks also had the opportunity to have the photos take with the 1981 Buick Regal stock car that Richard Petty drove to NASCAR greatness. Here's some of what we saw …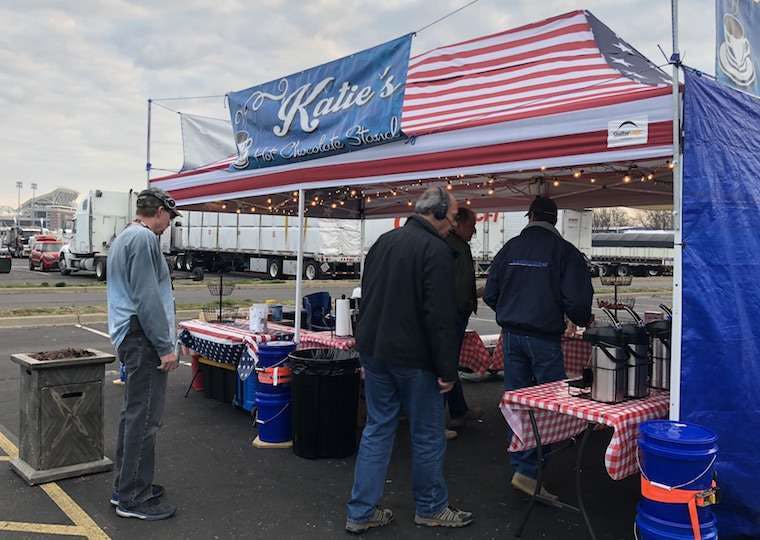 Truckers get free coffee and hot chocolate from Katie's Hot Chocolate Stand in the MATS truck parking lot.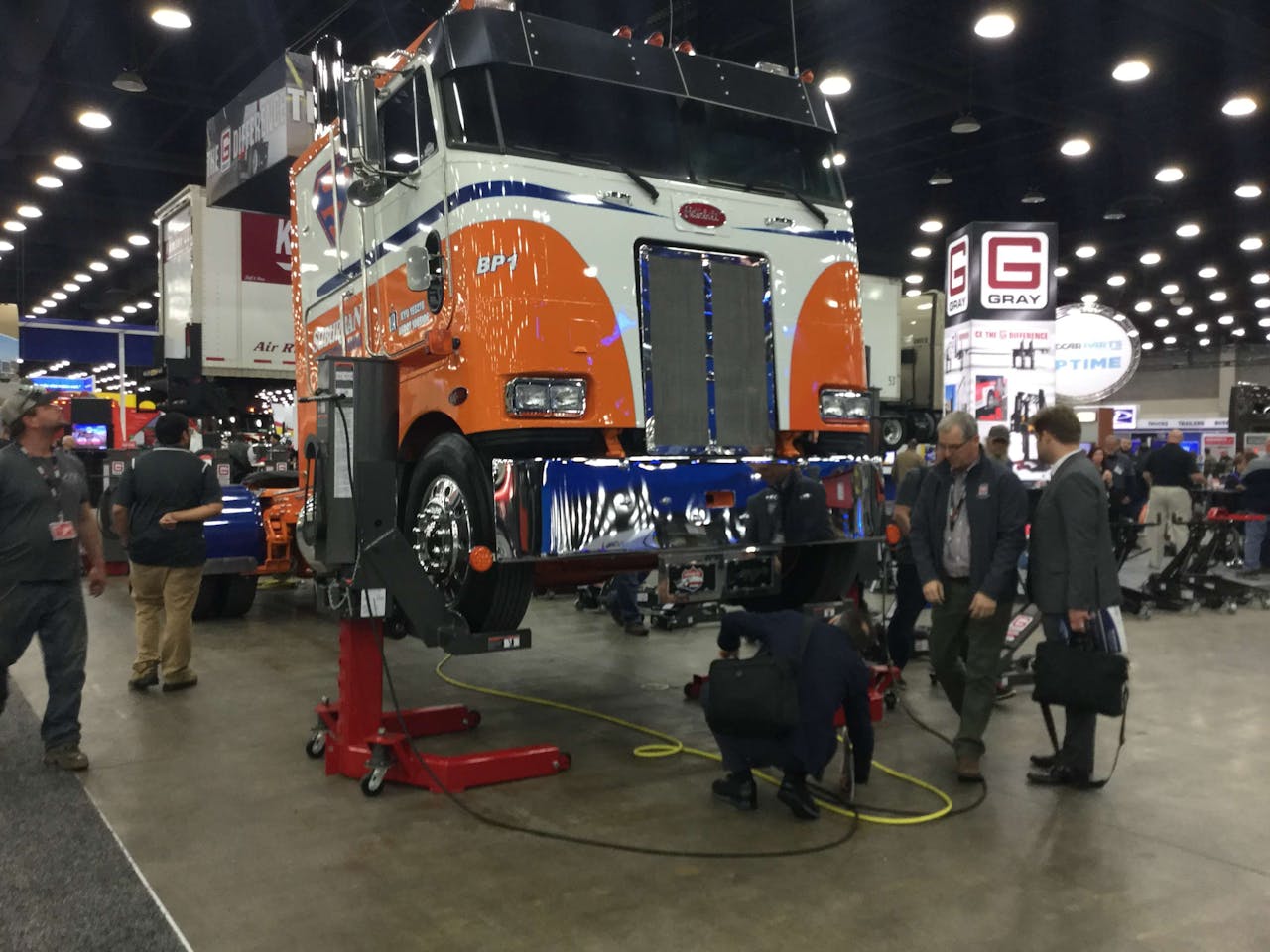 Peterbilt COE on jacks on the show floor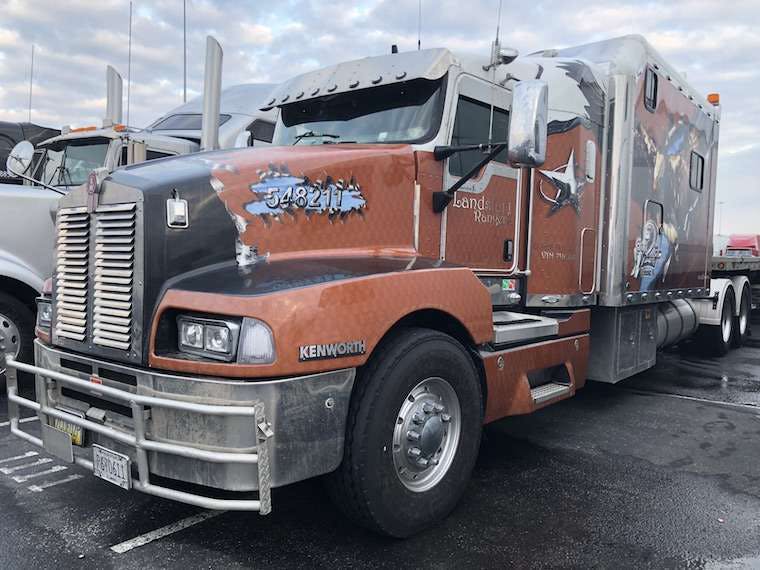 Landstar Ranger Inc.'s Kenworth, seen in the truck parking lot during MATS, has an extended sleeper cab with an eagle decal on each side.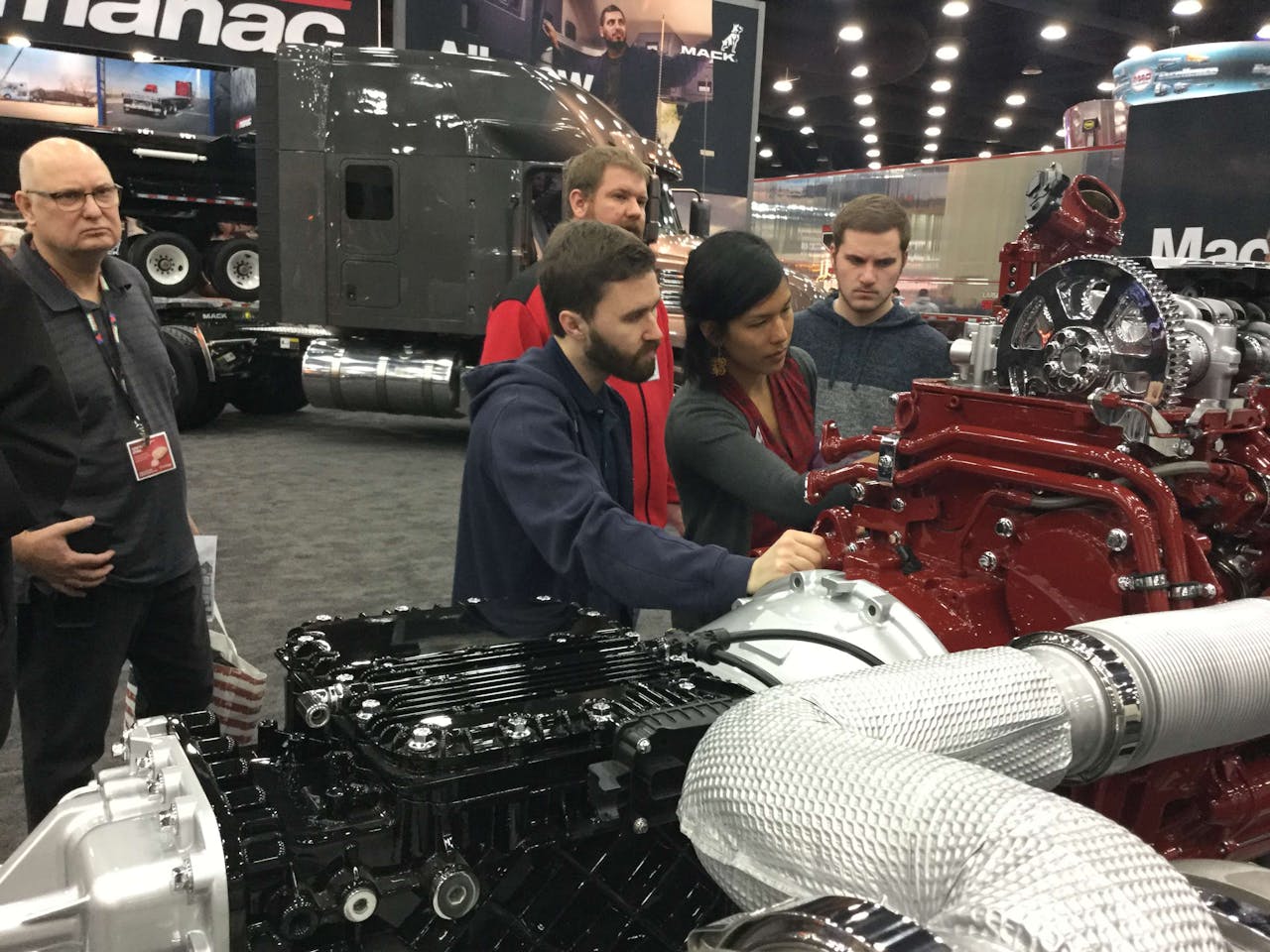 MATS lets attendees get up close to inspect equipment at the Mack booth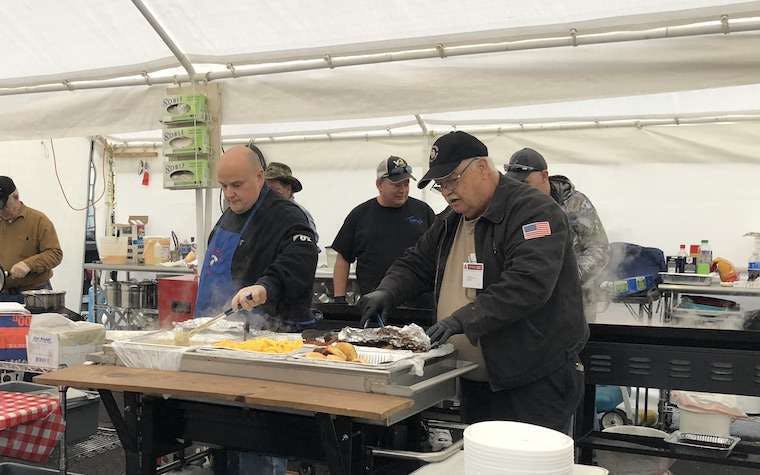 MATS attendees receive free breakfast at the "Cause We Can" cafe in the truck parking lot.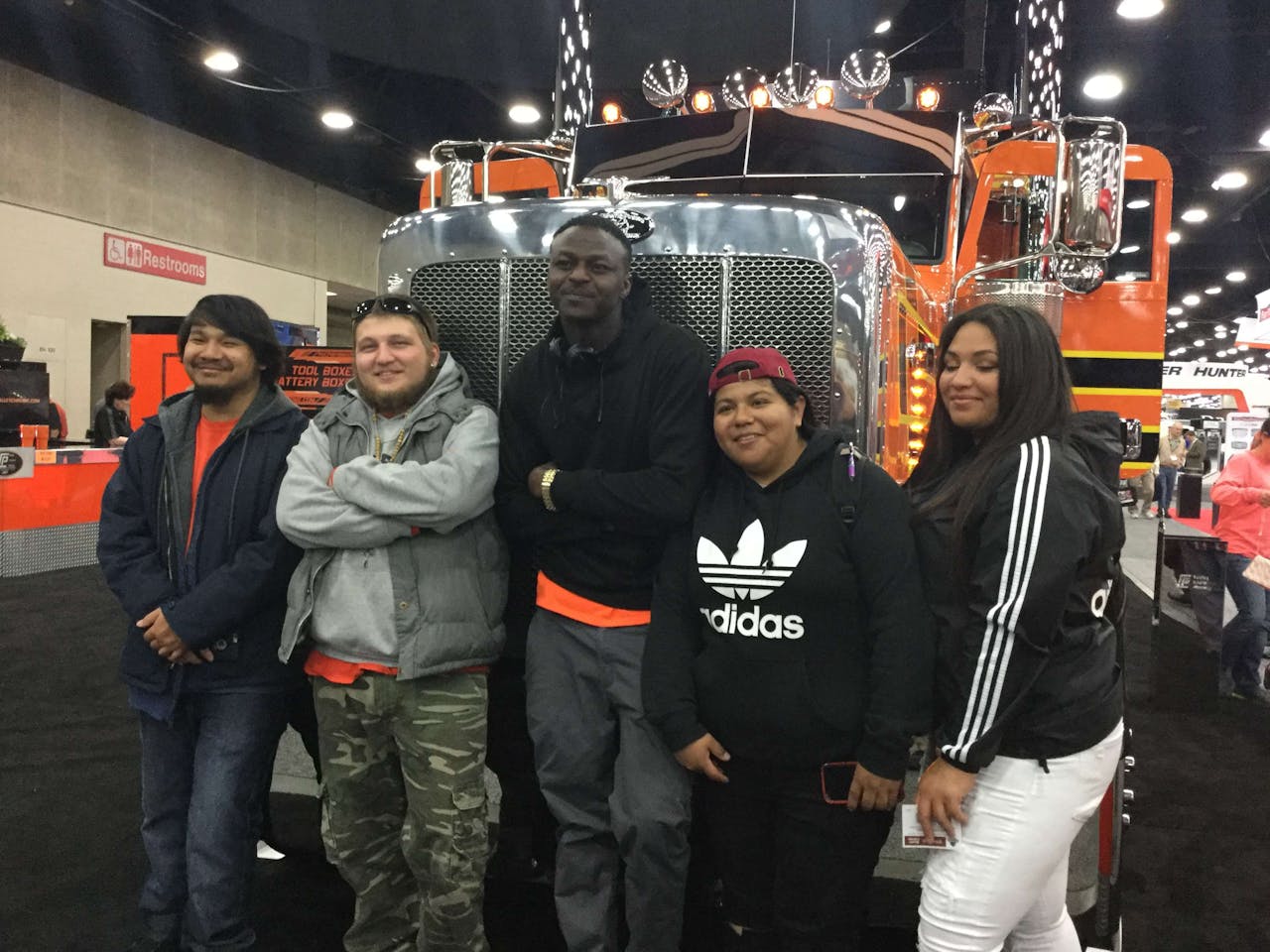 Posing with a custom truck at MATS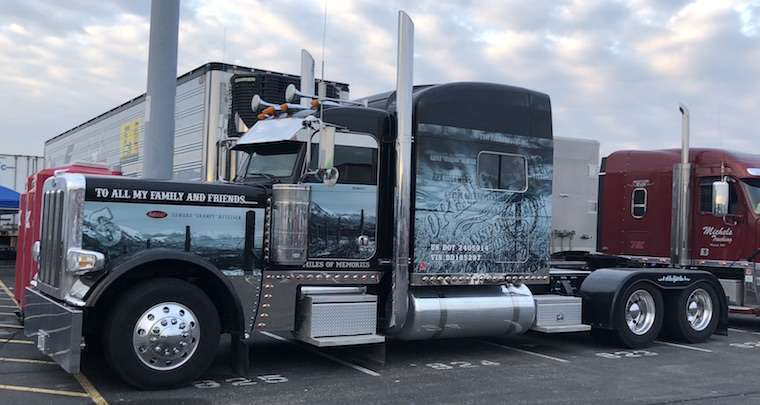 Robert Errthum's "Miles of Memories" truck was in the truck parking lot during MATS. The 2013 Peterbilt 389 is a tribute to cancer victims.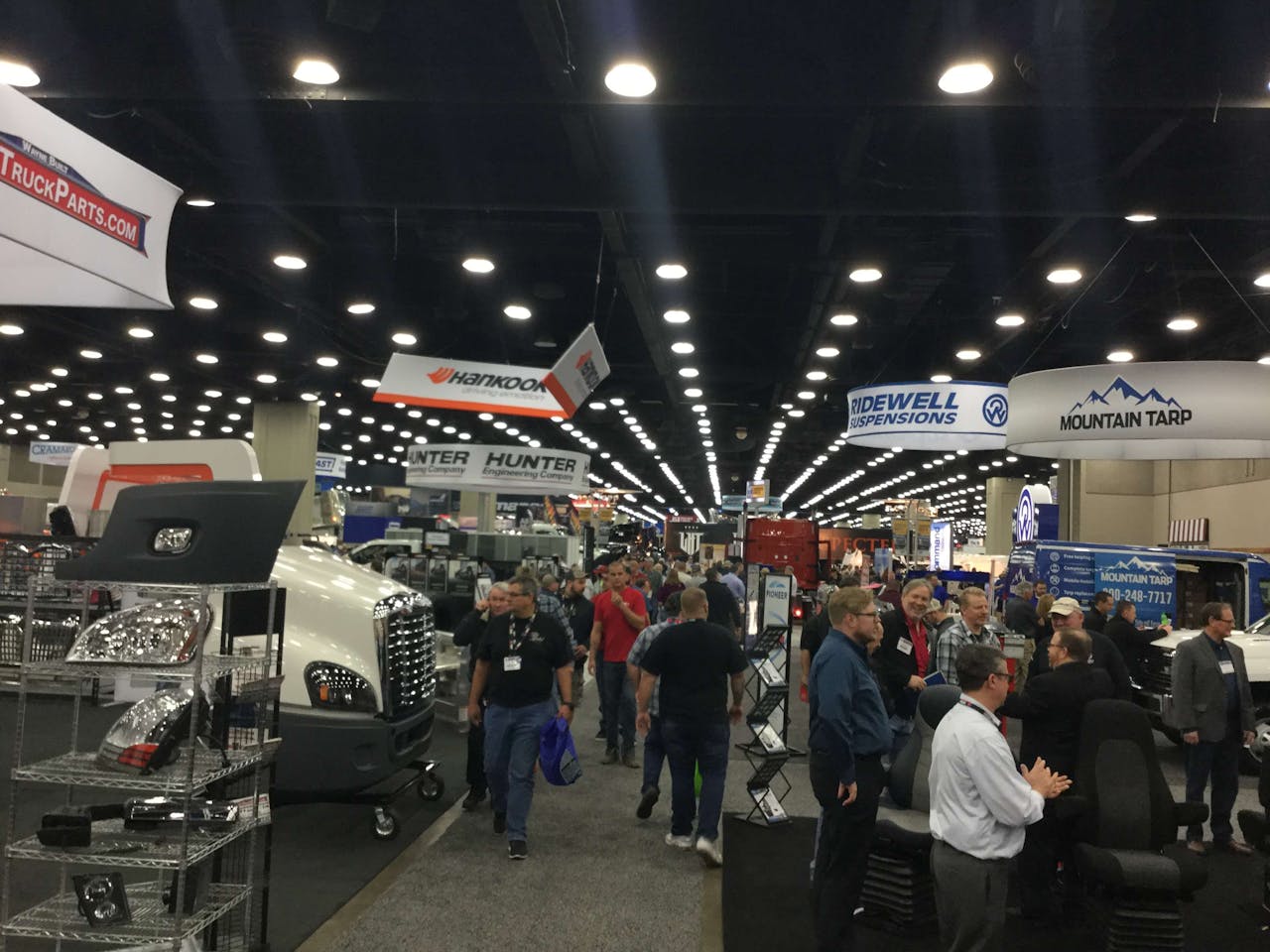 Crowds filled the show floor at MATS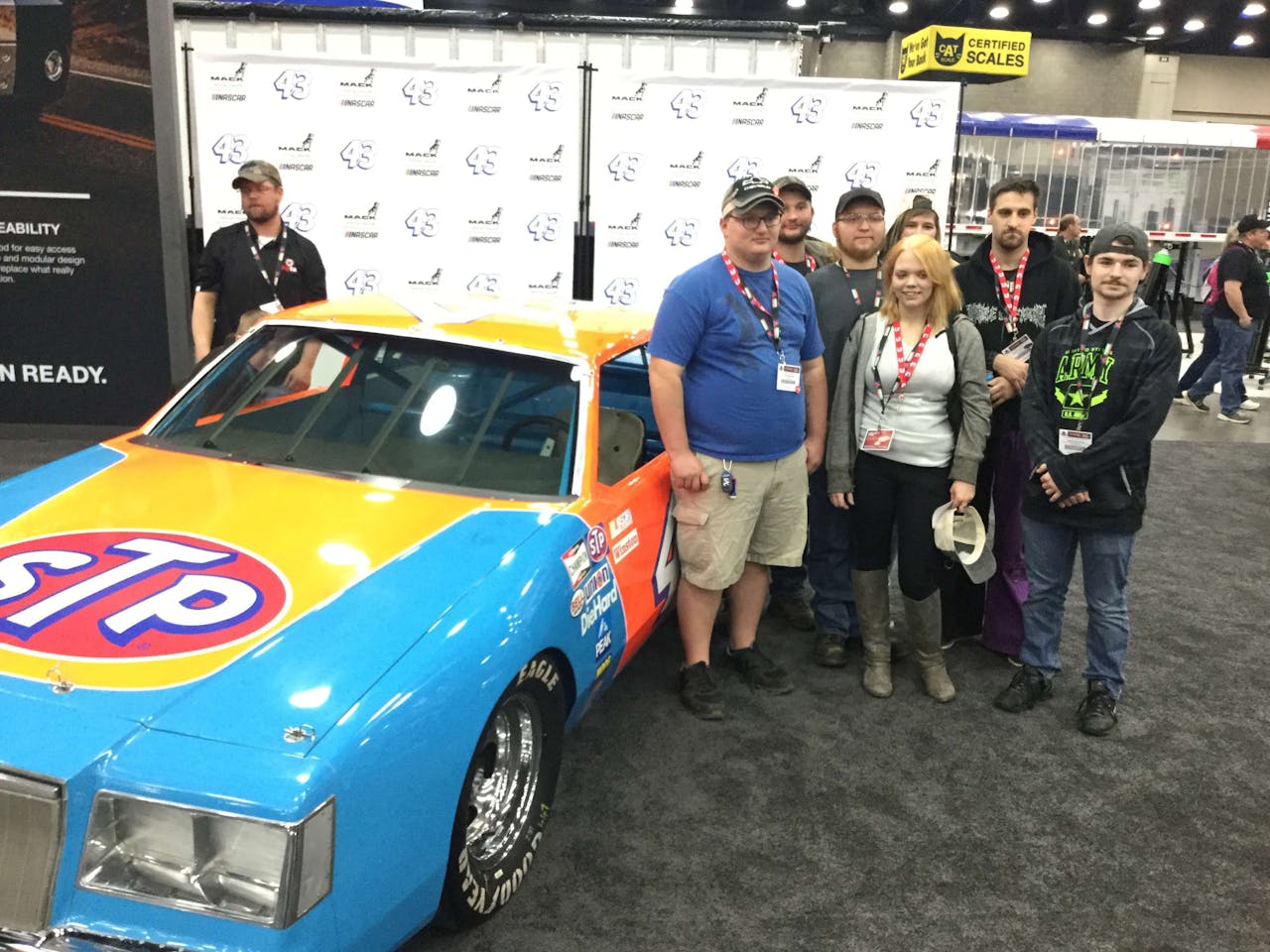 Folks at MATS pose with the 1981 Buick Regal Richard Petty made famous on NASCAR tracks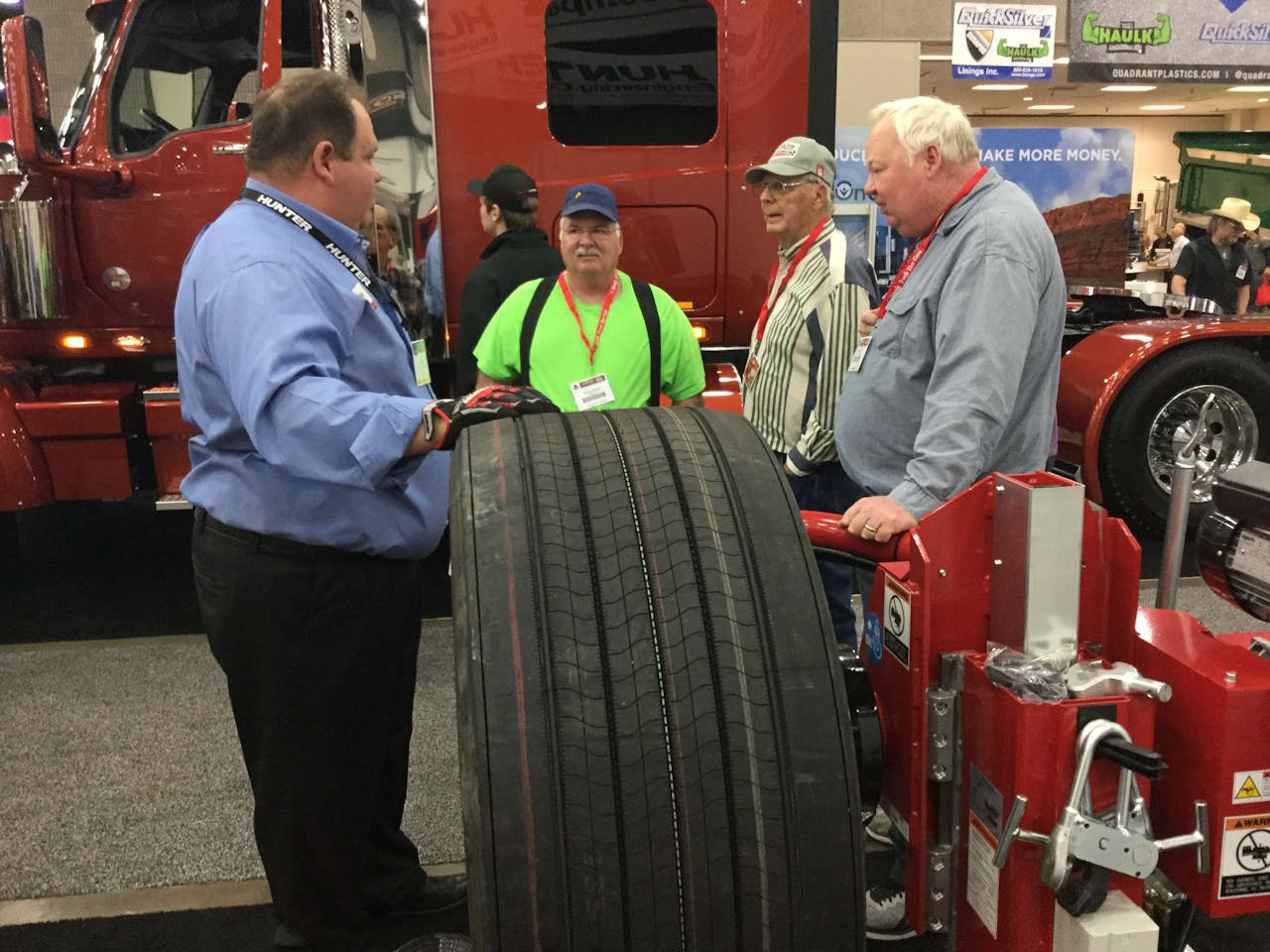 Talkin' tires at MATS