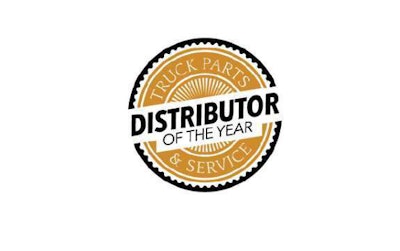 Truck Parts & Service,a sister publication of Truckers News, has opened nominations for its 17th annual Distributor of the Year award.
The Distributor of the Year award is the independent aftermarket's highest honor. The award seeks to recognize the industry's top parts distributors for their superior customer service, industry involvement, relationship building, product knowledge, business growth, technology adaptation and business innovation.
Anyone is welcome, and encouraged, to nominate a distributor for the award. The five distributor businesses with the most nominations at the conclusion of the nomination period will be named award finalists, and the 2018 Truck Parts & Service Distributor of the Year will be named in January at Heavy Duty Aftermarket Week (HDAW) 2019 in Las Vegas.
To nominate an independent parts distributor for this award, please go to www.dotynominations.com.