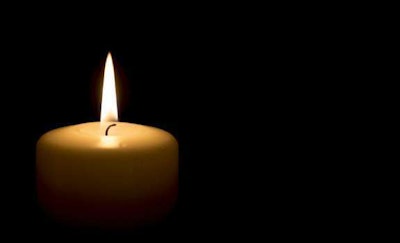 A former truck driver and co-founder of a well-known New England truck stop has passed.
Milton Bruce Dysart, 84, a co-founder of Dysart's Truck Stop in Hermon, Maine, passed away Tuesday, May 29. He was born in Bangor on February 4, 1934, son of Marshall W. and Blanche (Flanders) Dysart.
Mr. Dysart got started in the trucking industry early, pumping gas at a family-owned station and driving truck even before he had a driver's license, according to a story about his passing on the Maine Public Radio website. He got his drivers license at the age of 15, and after high school drove truck hauling Bunker C Oil to sardine factories down east and to Maine Public Service in Caribou; later hauling Cities Service Gas and Fuel down east and to Aroostook County.
According to his obituary, Mr. Dysart made many trips from Searsport to Fort Kent hauling Shell Oil products to Daigle Oil Company. He was very proud to have driven five million miles plus without a chargeable accident.
The obituary continued:
Milton and his cousin, Edward, and son, David Dysart, started Dysart's Truck Stop in 1967. He was the cashier during the days and mechanic during the nights in the garage for several years. He got very tired working 16 to 18 hours a day and decided he would sell to David. Milton left the truck stop and went to work for St. Johnsbury Trucking Company for 14 years. He returned to Dysart's and managed their warehouse for two years then retired and moved to "paradise" in 1998, Bottle Lake in Lakeville, Maine.
Surviving are his wife of 29 years, Betty J. (Grant) Dysart; his children, Denise and her husband, Joseph Knapp, Dennis and his wife, Karen Dysart; Eric Dysart and his wife, Jennifer; grandchildren, Megan, Madeline, Tessa and Josie Knapp, Dennis, Kelsey, and Cameron Dysart, Ethan Dysart and his fiancée, Lindsay, and Brian Dysart; step-sons, Gregory Hamilton and his wife, Cynthia, and Timothy Hamilton and his wife, Sharon; step-daughter, Debra Gray and her husband, James; six step-grandchildren, Amanda Hamilton, Jessica Mott, Nicole Bell and her husband, Luke, Timothy Hamilton and his wife, Kristie, and Aimee Hamilton and Jack Hamilton; seven step-great-grandchildren; as well as a brother, Donald Dysart and his wife, Nancy, and his niece, Judith-Anne Dysart and her fiancé, Bruce Thompson.
A service to celebrate his life will be held at 4 p.m. Sunday, June 3, at Brookings-Smith, 133 Center St., Bangor.