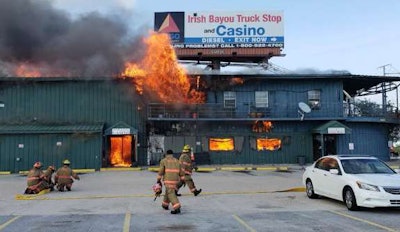 A large truck stop off I-10 in New Orleans was all but destroyed by fire Thursday afternoon.
Smoke from the three-alarm blaze at the Irish Bayou Truck Stop and Casino closed the interstate and La. 11 for several hours.
No injuries were reported and the cause of the fire is under investigation, according to nola.com, the website of The New Orleans Times-Picayune.