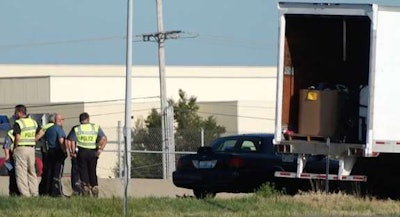 A truck driver died Friday afternoon in a freak accident on Interstate 29 involving a police car and another tractor-trailer in Kansas City, Missouri.
According to media reports, the victim had exited his truck after his trailer door had opened. An unmarked Kansas City Police Department car had stopped to assist. A second oncoming tractor-trailer struck the police car, which struck the driver of the first truck.
The as yet unidentified driver was pronounced dead at the scene.
Investigation into the accident continues.