Finding suitable truck parking as you drive across Iowa may become considerably more difficult in the future if the state follows through on plans to shut numerous rest areas.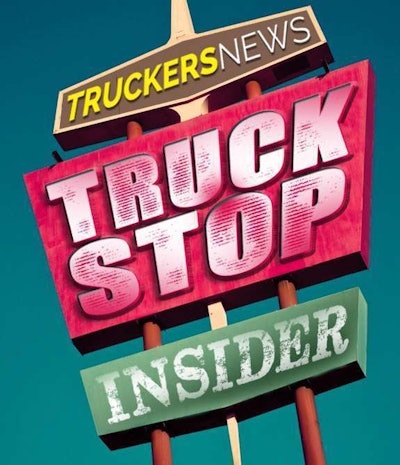 Citing changes in how Americans travel and financial considerations, a plan by the Iowa Department of Transportation calls for closing 11 rest stops on interstate highways in the next 15 years. In addition, the proposal shows 16 parking-only sites closing, and drivers being sent to expanded public parking elsewhere or to commercial truck stops. See the complete plan.
As many as 279 truck parking spaces could be lost, and the report's authors claim truck parking at parking only sites is underutilized at peak hours.
The DOT says the closures would save some $25 million over the next 15 years.
The plan must be approved by the Iowa Transportation Commission.
Targeted for closure in the next five years is the Davenport eastbound rest stop on I-80 in Scott County.
According to The Des Moines Register, public comments on the proposed closings are being accepted until September of 2019. Comments may be made here.
This video from the Iowa DOT explains the plan.
Rest area on I-80 in California closed for repairs
If your driving takes you through northern California this summer, be aware that a popular rest area on I-80 is closed for several months.
Gary Richards, who writes the Mr. Roadhsow commuters' blog for The San Jose Mercury reports that the Gold Hill rest area is closed until late September.
Richards writes:
Gold Hill is closed until Sept. 21. The water system is being updated, which requires a substantial amount of digging and moving lots of earth. This can only be accomplished safely in the summer.
Most travelers know once you pass one rest area, you're taking a chance that the next might not be open. Go to www.dot.ca.gov and the Travel tab and the link for Roadside Rest Areas in the right-hand menu. The app is free.
Free meals for veterans, service members at TA Petro July 4
Active members of the military and veterans of the armed services eat for free at TA Petro's Country Pride and Iron Skillet restaurants July Fourth.
All you have to do is show your proof of service at participating locations to enjoy breakfast, lunch or dinner.
Pair arrested for robbing Mississippi Pilot with toy guns
An Ohio couple was arrested Thursday morning, June 28, just 20 minutes after they robbed a Pilot truck stop on Highway 82, west of Interstate 55. in Carroll County, Mississippi.
The suspects, identified as Sammy Bolen, 37, and Melinda Moore, 35, both of Ohio, brandished CO2-powered airsoft weapons, and got away with about $963, according to police.
Police reportedly were able to capture the couple so quickly because of the store's manager gave detailed descriptions of the suspects, their vehicle, direction of travel and the weapon.
Carroll County is located near the middle of Mississippi.