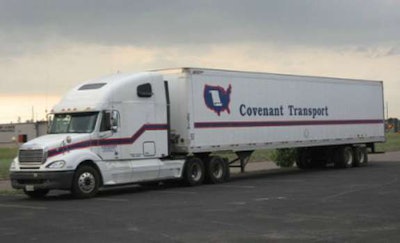 One of this country's biggest trucking companies just got bigger with the largest purchase in its 32-year history.
Covenant Transportation Group, Inc., which is based in Chattanooga, Tennessee, Thursday announced its purchase of Landair Holdings, Inc. Covenant acquired all of Landair's outstanding stock for $83 million.
The purchase adds 430 trucks and 900 trailers to Covenant's fleet as well as 12 distribution facilities covering about 1.8 million square feet of warehouse space. Covenant has 2,559 tractors and 7,134 trailers.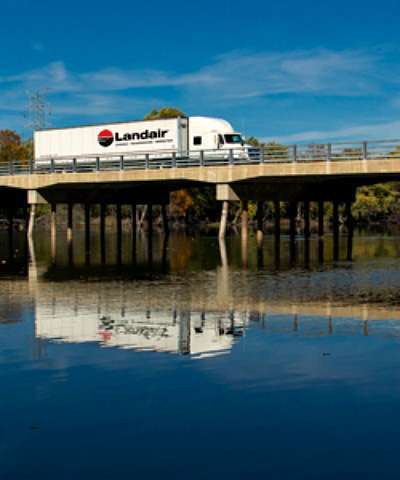 According to a news release about the sale, Landair had about $121 million in total revenue last year. About $60 million of that was from dedicated truckload operations, $41 million from managed freight services, and the remaining $20 million from one-way truckload operations.
John Tweed will continue to lead Landair as its president, and Covenant expects to maintain Landair's Greeneville, Tennessee headquarters, according to the company's statement.
"We are very pleased to welcome the entire Landair team to the Covenant family," said David R. Parker, Covenant's chairman and CEO."We pursued Landair because of their proven record of growth and profitability in the dedicated and 3PL markets, their talented management team led by John Tweed, and the quality and integrity of their culture represented by their co-founder, Scott Niswonger. Landair is a perfect fit with our strategy to grow in areas where we can get closer and more heavily integrated with customers
Landair was founded in 1981 by Niswonger and Ed Sayler.
Covenant Transportation Group, Inc. is the holding company for Covenant Transport and Covenant Transport Solutions of Chattanooga, Tennessee; Southern Refrigerated Transport of Texarkana, Arkansas; and Star Transportation of Nashville, Tennessee.
The $83 million purchase of Landair tops Covenant's 2006 $82 million acquisition of Star Transportation.