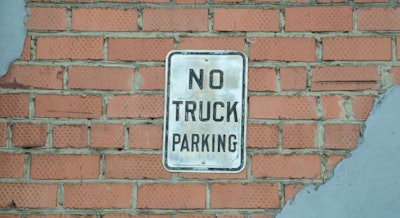 The truck parking problem is about to get a little worse for drivers who live in one modest North Carolina city.
Matt Cole, our colleague at Overdrive today writes:
Truck drivers living in the eastern North Carolina city of Rocky Mount will no longer be allowed to park their rigs at their homes, effective Oct. 8, after the passage of an ordinance on July 9.
It seems that officials of this city of about 56,000 people alongside I-95 have received "an increasing number of complaints from residents," according to a city spokesperson quoted in Cole's story. So, they passed the parking restriction and one council member suggested truckers simply park at one of the city's shopping centers.