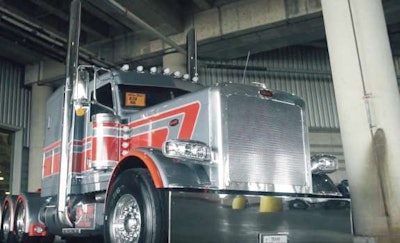 The doors of the Great American Trucking Show open at noon today, and there's plenty to do and see so wear your walking shoes if you want to cover the half-million square feet of exhibit space.
Aside from the 500-plus exhibitor booths to visit, and the several dozen Pride & Polish show trucks to oggle, there's plenty of things to see on the three stages at GATS. Today's programs include:
American Strong Stage in Hall "A"
2 p.m. FMCSA discussion of electronic logging devices
3:30 p.m. Real Women in Trucking's Hot Legal Topics for Truck Drivers
Truckers Armor Stage in Hall "D"
2:30 p.m. CRST Malone
3:30 p.m. ATBS Tax Law presentation
Landstar Health and Wellness Pavilion Stage:
1 p.m. Managing Diabetes on the Road with Kay Pfeiffer
2:30 p.m. Landstar Fitness Challenge
3:30 p.m. Cooking class with Tom Kyrk
And, GATS is loaded with recruiters and this year can help match you with those looking for drivers with skills like yours.
GATS is at the Kay Baily Hutchison Convention Center in Dallas. The TA Petro Truck Parking Community is free and there also is parking — not for trucks — near and at the convention center.
If you can't make it to GATS today, the show is open 10 a.m. to 5 p.m. Friday and 9 a.m. to 4 p.m. Saturday.