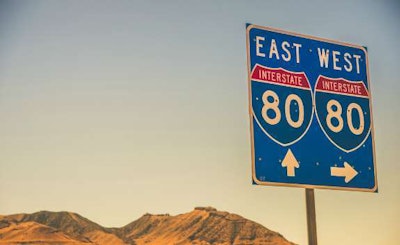 If you trucking travels this Labor Day weekend take you across the section of Interstate 80 between part of California and across northern Nevada, expect to share the road with more police officers.
The Nevada Highway Patrol Northern Command is partnering with the California Highway Patrol's San Francisco Bay Area and Sacramento Divisions to participate in an Interstate 80 Initiative. The effort aims to reduce distracted and reckless driving along the 615 miles of I-80 from San Francisco to West Wendover, Nevada through Labor Day, which is Monday.
A statement from NHP and CHP says the enforcement effort coincides with the Nugget Rib Cook-Off in Sparks, Burning Man in the Black Rock Desert and the Labor Day Holiday.