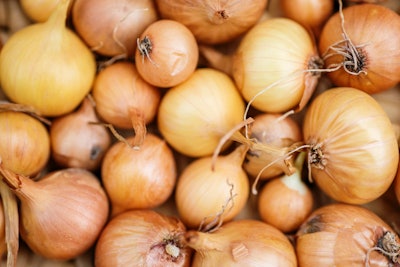 A California trucker and his passenger were arrested in New Jersey last week when police found cocaine and heroin hidden in a shipment of onions.
Authorities say the drugs had a street value of more than $1 million.
Morris County prosecutors say $100,000 in cash was also seized during a traffic stop Sept. 18 in Netcong, which is located off Interstate 80 west of Patterson.
Prosecutors say the truck driver, 44-year-old Vantwuan D. Williams of Victorville, California, gave a Netcong Borough police officer at the scene several fake names. He and 57-year-old Earl Haggens, of Los Angeles, were arrested after the drugs and cash were found.
Stashed in the cargo was 10 kilograms of suspected heroin, 10 kilograms of suspected cocaine.
Both men are charged with possession and distribution of the drugs and financial facilitation of criminal activity. Williams was also charged with hindering apprehension.