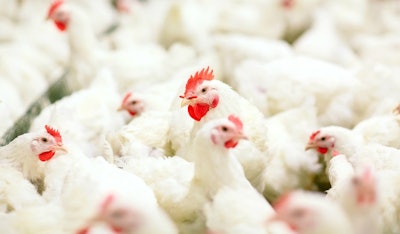 A tractor-trailer loaded with chickens overturned Wednesday near Ozark, Alabama, spilling a number of birds onto the highway and killing others.
The Dothan Eagle reports workers spent hours rounding up chickens and clearing debris from County Road 30. The mishap occurred about noon as the truck was turning onto U.S. 231.
A first responder quoted by the Eagle said as the as of yet unidentified driver turned, the load shift and the truck toppled. Fans and fencing were put up to corral the loose chickens.
There was no indication if the driver was injured.
Ozark is located in the southeast corner of Alabama.