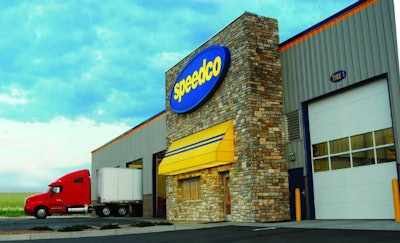 Love's Travel Stops re-opened a Speedco location this morning in Pendleton, Kentucky.
The facility located at 524 Pendleton Road offers oil changes, a variety of tire options and light mechanical services for professional drivers.
Love's acquired the location on July 1 and has since remodeled the facility.
"Our upgraded location will offer a wide variety of tires along with light mechanical services, allowing us to better serve our local and professional driving customers," said Tom Edwards, vice president of tire care and facilities maintenance at Love's.
Love's operates more than 340 Love's Truck Tire Care centers across the country, 53 of which are Speedco locations.
This November, Speedco celebrates its one year anniversary of joining Love's.